Situated in the heart of the Touristic area of ​​Paris, young and passionate explorers of the world, our Indian culture and French touch bring our MGTC team to your taste.
Curious & adventurous, we are keen of new challenges.
We are here to turn your project from the impossible to the possible.
Available & very flexible, our team is operating 24/7.

FREDERIC TESSIER
CTO
Frederic has 15yrs experience in TV and film industry, last minute request & management are not problem for him
He likes big challenges, create specific package & flexible.
His leitmotiv:
"Strong connexion is the key of success"
+33 6 72 14 29 64
MOHITA GUPTA TESSIER
CEO
Mohita has 13yrs experience in Europe, her indian origin makes her aware of the new taste of indian customer.
She likes to propose new ideas, new itinerary, event place & secret location.
Her leitmotif:
"Customer first"
+33 1 43 37 16 63
FREDERIC PORTE
Associate
Frédéric Porte has 20 years of Executive level professional experiences in multiple important French & International companies in Tourism & Event management Industry with a wide professional network.
His Leitmotiv:
"Create & Innovate"
+33 1 43 37 16 63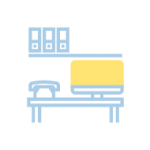 27 rue bois le Vent, 75016 Paris
France