Make your honeymoon a blissful affair, in the winter time, with a special trip to the dream destination – Switzerland & Paris. The tour of Europe promises an experience like never before with visits to some of its famous cities and their popular attractions. From Paris – the fashion city – to the famous Swiss chocolate factory of Broc, and from scenic cities of Zurich and Lucerne to Montreux, there is much to explore, cherish and enjoy during the honeymoon trip.

Day 1
Zurich -Lucerne (2 Nights) 
Welcome to Switzerland. Travel to Zurich airport and proceed to Zurich station HB Zurich station (Zürich Hauptbahnhof) to board your train to Lucerne. Arrive at Lucerne and drive your 4 * hotel.
This monument is known for the Lion Monument, Kapplebrucke Bridge, or enjoy shopping in the old town on your own.
Overnight in Lucerne.
Optional: Swiss Folklore show at Stadtkeller restaurant with traditional music, singing and alp horn blowing, yodelling and Swiss Fondue at an additional cost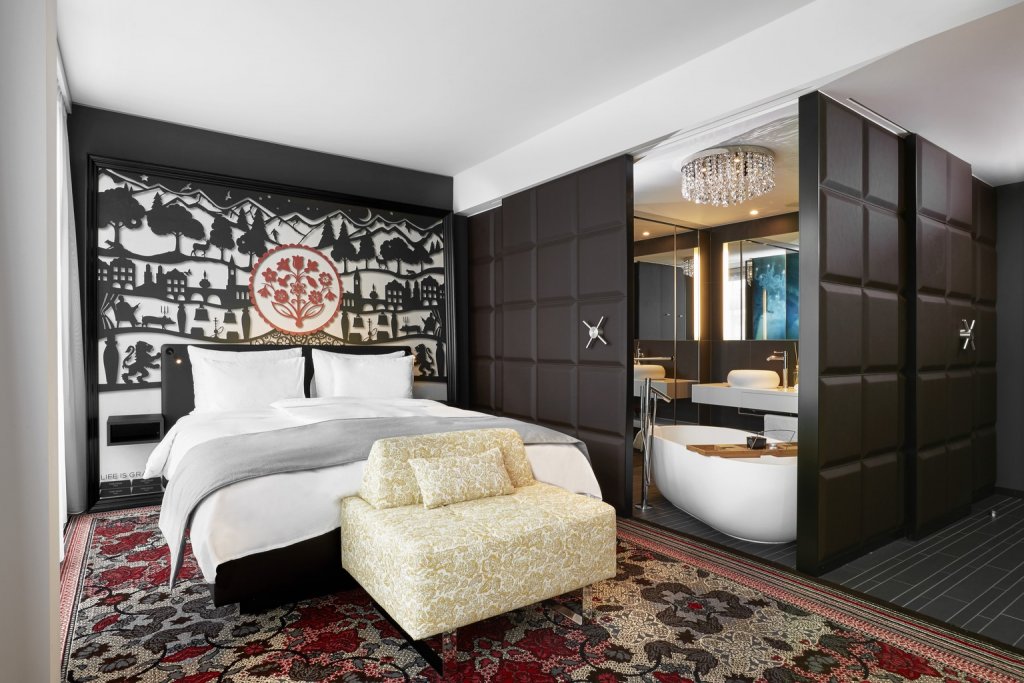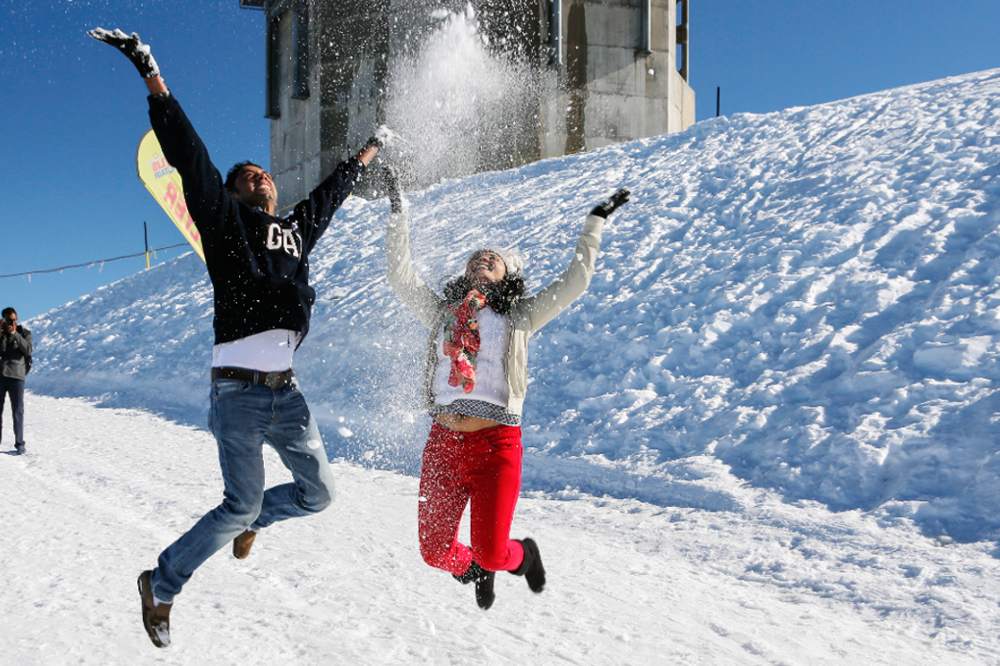 Day 2 
Lucerne-Mt Titlis
Today morning, after breakfast proceed by train to the town of Engelberg, where you're breathtaking journey to Mt Titlis begins and board your revolving cable car Titlis Rotair Gondola to reach Mt Titlis.
Enjoy the view of snow caped mountains from the sun terrace. Visit the Ice Grotto (cave) or take a ride with the chairlift Ice Flyer.
You can also enjoy snow tubing, sledging, The Cliff walk, Europe's highest suspension bridge (subject to weather conditions).
Later return to your 4* hotel in Lucerne.
Overnight in Lucerne
Day 3 
Lucerne – Interlaken (2 Nights)
Today morning, after breakfast proceed to the town of Interlaken. Arrive at Interlaken and proceed to your hotel. Rest of the day is at leisure. You can visit Hoheweg Interlaken's main street where you'll find many souvenir shops, chocolate shops, and cafes, and fashion, watch and jewelry stores. Overnight at Interlaken.
Meals:
Breakfast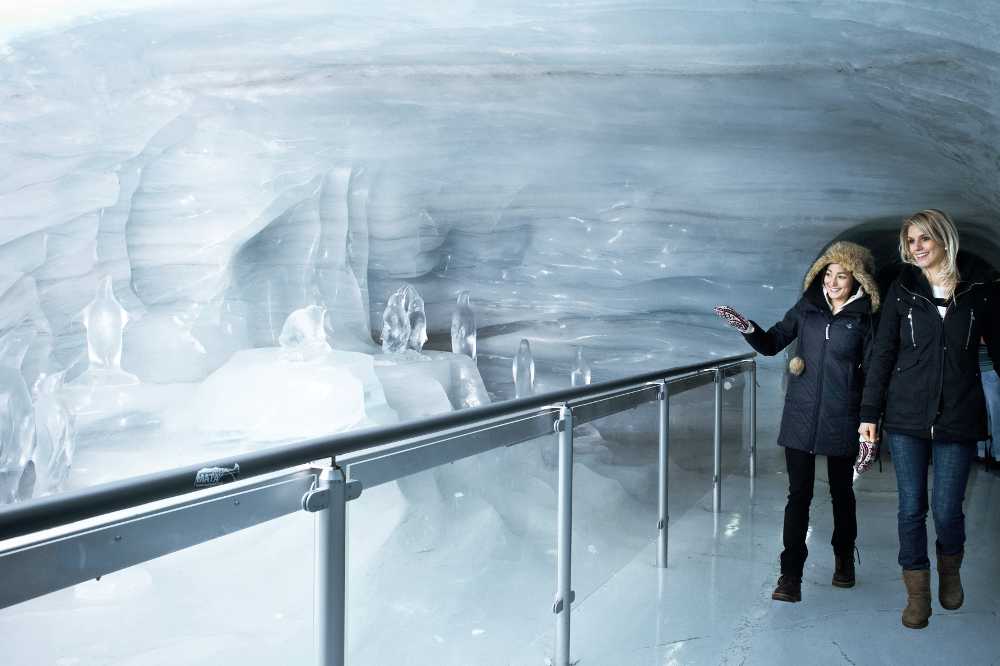 Day 4 
Interlaken- Mt Jungfrau
Today visit Jungfraujoch Europe's highest mountain .Proceed to Lauterbrunnen by train to board the cogwheel train to Mt Jungfraujouch, Europe's highest railway station. Here visit the Ice Palace, experience panoramic views from Spnix Observation terrace overlooking Altesch Glaricer –Europe's longest Glacier. Later explore Interlaken on your own. Overnight in Interlaken.
Day 5
Interlaken – Paris (3 Nights) (Approx 5 hrs 30 mins connecting train)
Today morning, after breakfast proceed by train to the city of love of Paris via Basel or Bern. Arrive at Paris and make your own way to your hotel. Rest of the evening is at leisure. Overnight in Paris.
Optional: Enjoy an extraordinary evening dining at one of the most elegant Parisian cabarets Moulin Rouge whilst enjoying a truly amazing show.
Meals:
Breakfast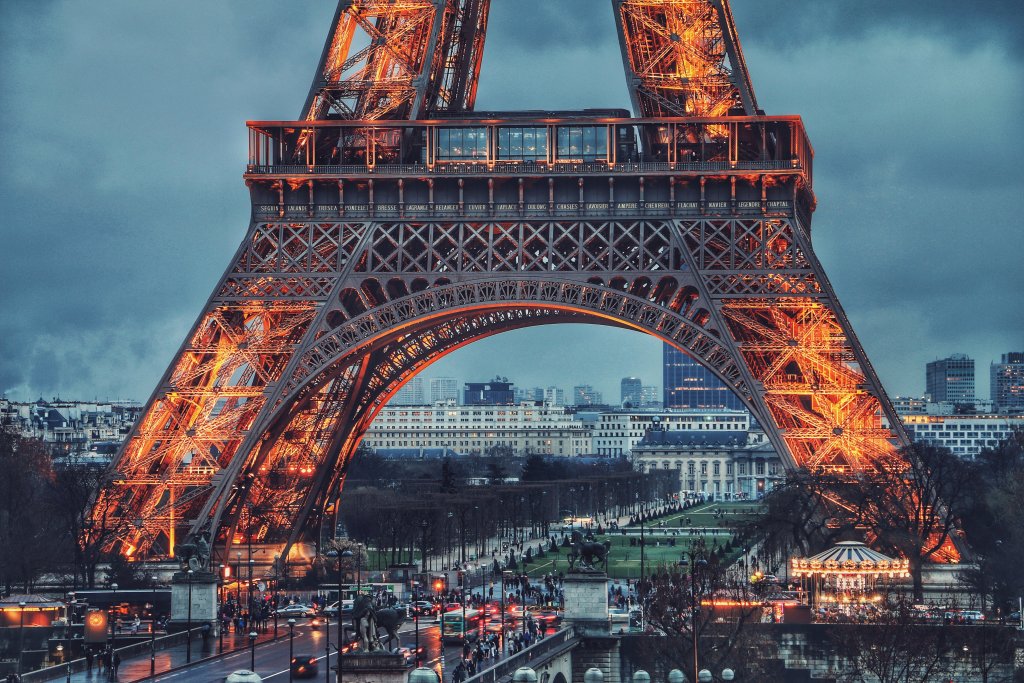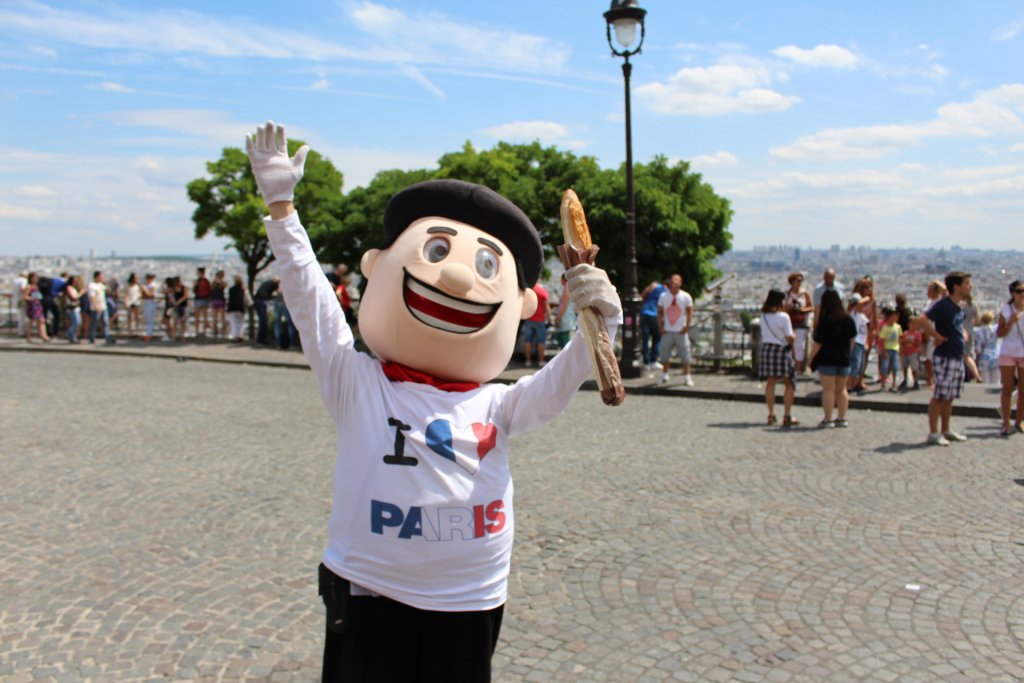 Day 6
Paris-Paris city tour with cruise
Today make your own way to the tour departure point for your Paris city tour. This excursion will give you the opportunity to discover Paris, its history and great buildings with a tour of the city by coach, followed by a one hour commented cruise along the Seine river. The cruise departs from the Eiffel tower and you will be welcome on board the one of the three trimarans that belong to Bateau Parisiens. Enjoy the view from the glass fitted terrace and gangways all round the boat which is perfectly designed to discover and admire the rich architecture of the city. On the cruise will also be some soft music evoking the carious places and times broadcasted through individual handsets. The tour will finish at the Eiffel tower. Overnight in Paris
Note: You must report to your departure point 30 minutes prior to your pick up time for check-in. Please note that check-in will close 10 minutes before excursion departure time. Your tour ends at the Eiffel Tower
Meals:
Breakfast
Day 7
Paris- at leisure
Today day is at leisure to explore Paris on your own. Overnight in Paris.
Optional: Enjoy a tour to the palace of Versailles where you can visit the small castles state apartments which contain hall of the mirrors and queens bedroom also enjoy a stroll around the French style gardens at an additional cost of Euro 129 per person ( except Monday)
Optional: Enjoy a fun filled day with unlimited access to Disneyland Park and Disney Studios at an additional cost of Euro 100 per person
Meals:
Breakfast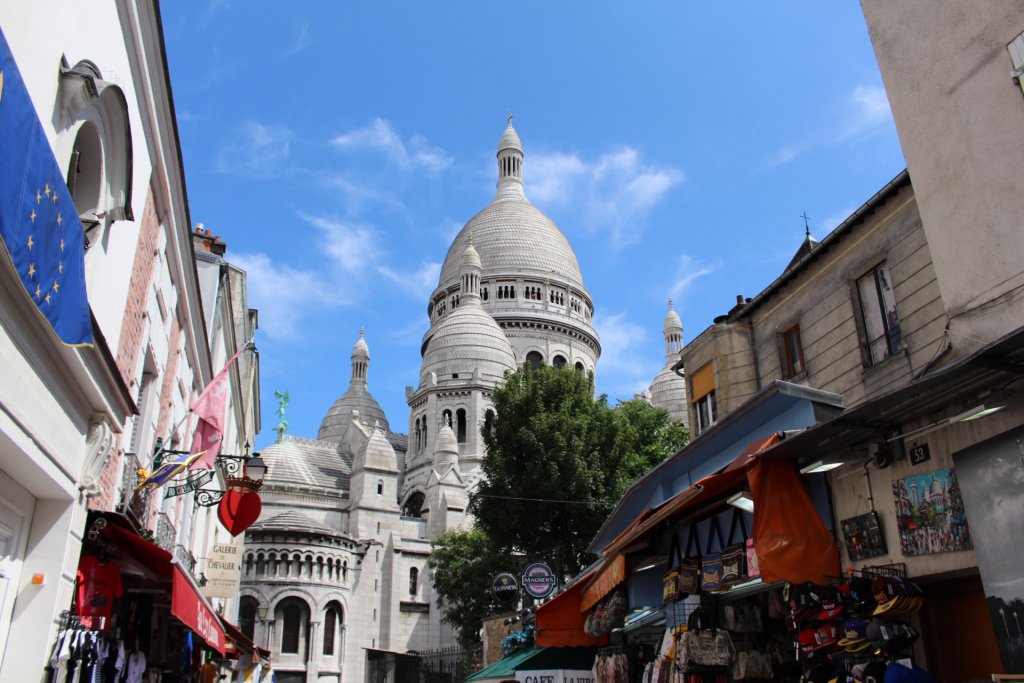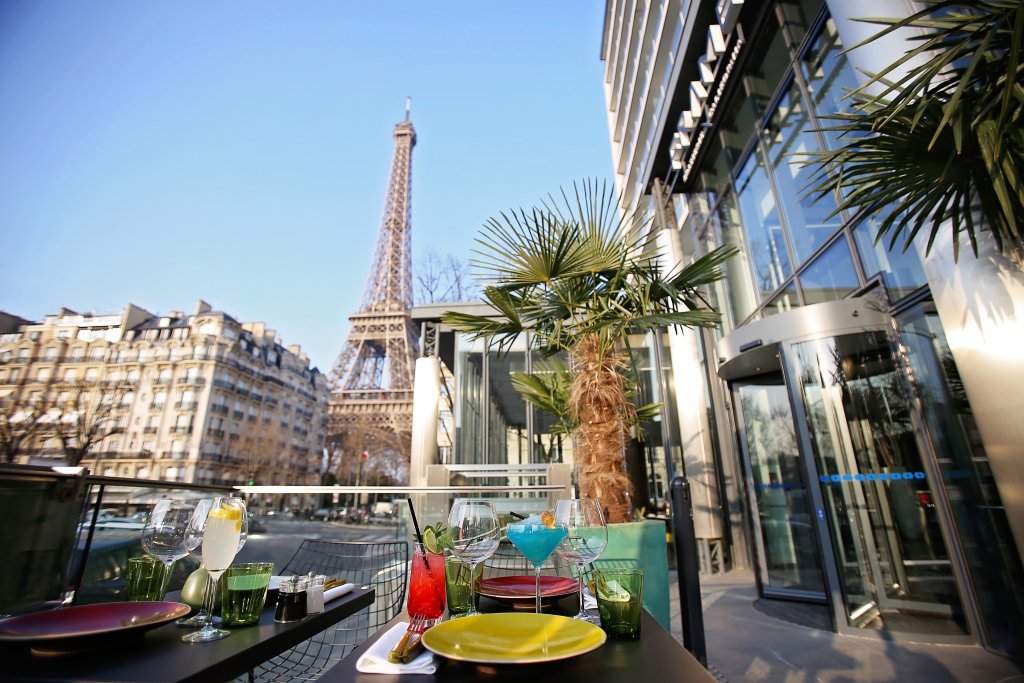 Day 8
Paris – Hometown
After breakfast proceed to Airport to board flight from Paris.Holiday Concludes. Let's stay in touch on Facebook / email and meet again on another memorable Holiday. See you soon!
this exclusive trip from 

2250 € *

CREATE YOUR TRIP
We know that planning your next adventure can happen at all hours of the day, which is why we offer more choice in ways to get in touch. Up late? So are we, with extended customer service hours. Not keen to talk over the phone? Flick us an email & we'll get back to you ASAP.
We're here to connect when it suits you, giving you more time to plan big adventures.
ADDRESS
17 rue du Laos,
75015 PARIS
FRANCE
TEL / WHATSAPP
+33 1 43 37 16 63
+33 6 33 17 39 99